Side by Side Training Experience for Beginners and Advanced
The summer institute provides three days of training on the project approach. Two side-by-side training tracks provide active engaging professional development. One track is on beginning project work. The other is for those who want to deepen their project work. Teachers work with both Judy Harris Helm and Pam Scranton. Rebecca Wilson provides expertise on using projects with second language learners. Side-by-side training enables collaboration between beginning and advanced project teachers and enables schools and programs to send a team. Both groups will also
Explore the natural site including the nature trail, Nature Explore Outdoor Classroom with flowing stream, mud kitchen and art area
View and photograph toddler and preschool classrooms where project work takes place
View documentation panels (both historic and fresh from the classroom)
Participate in PechaKucha Project Night
Be able to participate in optional sessions on the Nature Explore Classroom
Click here to request a brochure mailed to you or to get a question answered.

2019 brochure Download the brochure right now! Please wait for brochure to load.

Register now by mail or phone
3 Day Young Investigators Training for those new to Project Approach
June 11, 12, 13, 2019
Three day training experience provides a solid foundation for implementation of project work Participants experience the engagement and curiosity of true project work identifying a topic of interest near UPC Discovery and completing an investigation. Introduces Project Planning Journal and planning for standards integration.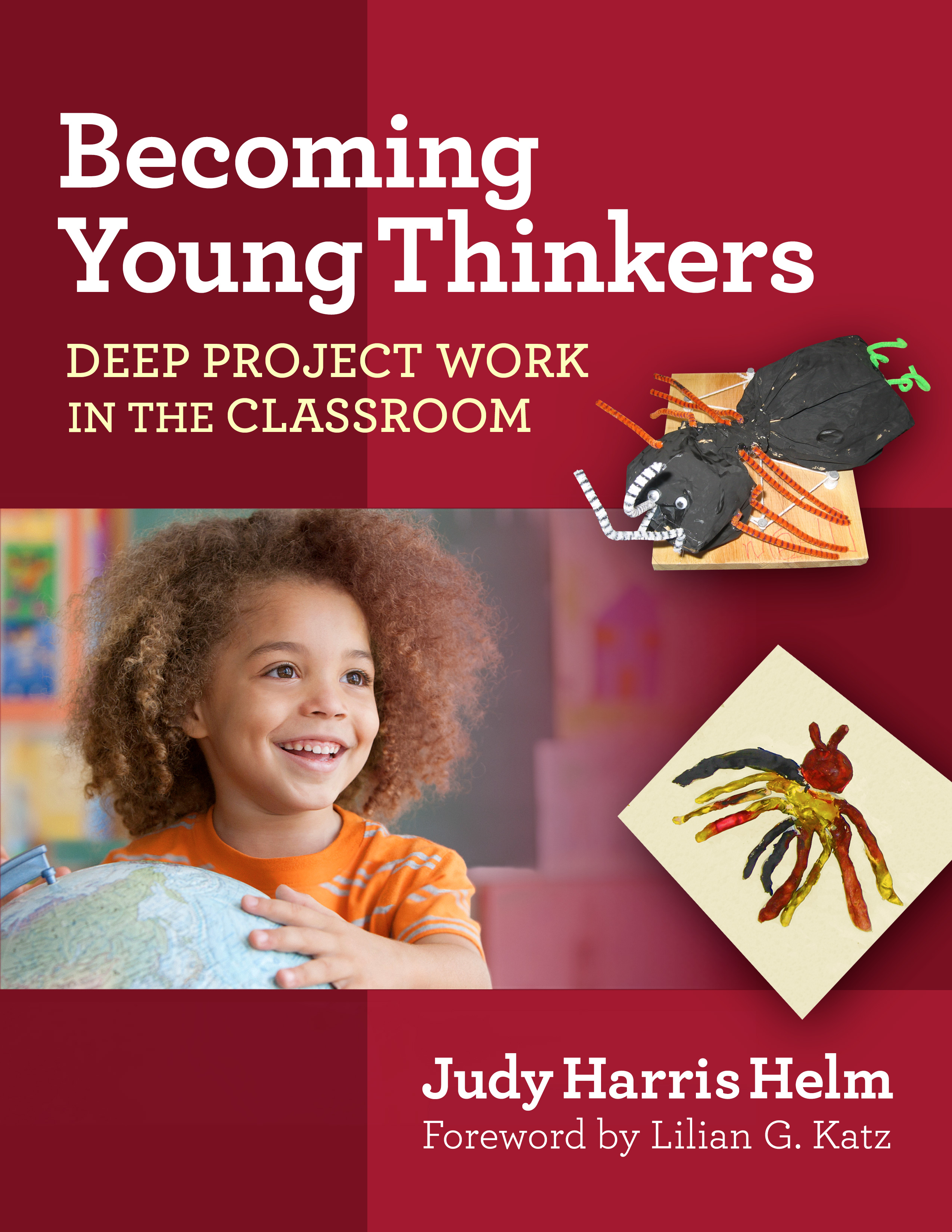 3 Day Deepening Project Work Training for Experienced Teachers/Administrators
June 11, 12, and 13, 2019
Three day advanced training for deeper, more meaningful project investigations. Learn implications from neuroscience research; facilitation skills such as helping children ask deep questions, supporting thought-provoking representations (includes studio time), teaching on the fly; and integrating required curriculum & standards (including Common Core State Standards). Administrators and teacher educators are welcome!

Participants visit classrooms equipped for project work, Documentation Gallery, the outdoor Nature Explore Classroom, the Mud Kitchen, and PechaKucha Night!
PechaKucha Night, June 12
PechaKucha (say "puh check' uh chah") nights are informal fun gatherings where creative people get together and share their ideas, their work and their photos. PechaKucha nights began in Japan in 2003 and have spread around the world as a way to quickly share creative powerful work. At our PechaKucha Night, teachers or administrators share their passion about projects in the traditional PechaKucha format (20 slides, shown for 20 seconds each—6 minutes and 40 seconds total) This relaxing evening event is complete with snacks, drinks and a DJ. Both groups attending the Summer Institute will come to PechaKucha. It's fun! It's powerful and a great way to share what can happen in project work. Don't miss it, During the training participants will also be able to visit a UPC Discovery preschool and toddler classrooms arranged for project work and see the new Outdoor Classroom. Bring your cameras!
UPC Discovery Early Childhood Center
UPC Discovery is a faith based Reggio inspired early childhood program in Peoria, Illinois, serving toddlers and preschoolers. The grounds of the preschool invite children to connect with the natural world as they explore the wooded areas, pond, playground, water feature, stream, mud kitchen and Nature Explore Outdoor Classroom. The Reggio-inspired classroom environment supports the young child's natural curiosity and encourages children to develop academic skills through the natural context of their play. Teachers assess children's development using the Work Sampling System and communicate that learning through thoughtfully displayed documentation.







Send Me A Brochure |

---
---
| Return Home | Our Philosophy | What's New | Services Resources | Contact Us | Download Page |