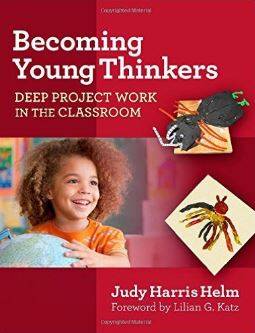 Newest Book by Judy Harris Helm
Becoming Young Thinkers: Deep Project Work in the Classroom
"Helm emphasizes the concept of 'deep' project work. Throughout the book, the examples and suggestions she provides make clear the important distinctions between the deep investigations involved in project work versus the fairly common superficial theme activities too often seen in preschool and elementary school classes." —From the Foreword by LilianG. Katz, past president of the National Association for the Education of Young Children(NAEYC) and professor emerita at the University of Illinois, Urbana-Champaign
Becoming Young Thinkers: Deep Project Work in the Classroom builds on the bestselling Young Investigators: The Project Approach in the Early Years, 2nd edition, to show teachers how to build intellectual capacity by incorporating deep investigations in the formative early years (preschool through early primary grades). The book begins with research and
instructional guidelines for all learning experiences from the new field of Mind, Brain, and Education Science, and then connects it to the rich foundation of the project approach. Practical and specific strategies for deepening project work are provided.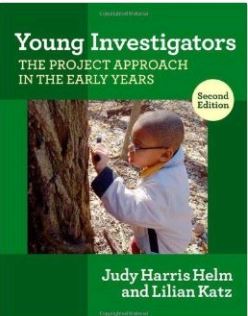 Young Investigators: The Project Approach in the Early Years
Judy Harris Helm and Lilian Katz This book, now in its 2nd edtion, presents student-initiated learning as a starting point for dynamic and responsive teaching. The story of how projects emerge, develop, and culminate is told through a combination of teacher interviews and vivid accounts of classroom practice. The book shows how teachers solve the practical problems of doing projects with young children, including selecting topics, organizing the classroom, setting up field visits, encouraging children to represent what they are learning, and involving parents
Chapters are written from practice and include a step-by-step guide for teachers to use in guiding and documenting projects is included."In this beautifully written book, the reader takes a journey, discovering the many answers to the why, what, and how questions about the project approach. In addition to providing the essential how-to guidebook for projects, Helm and Katz address today's burning issues–standards, evaluation, special populations, and relation to the larger curriculum."
–Sue Bredekamp, Council for Professional Recognition Young Investigators is available in Chinese, Korean, Greek, and Polish. Click here to request information on how to obtain these translations

Article Available on Web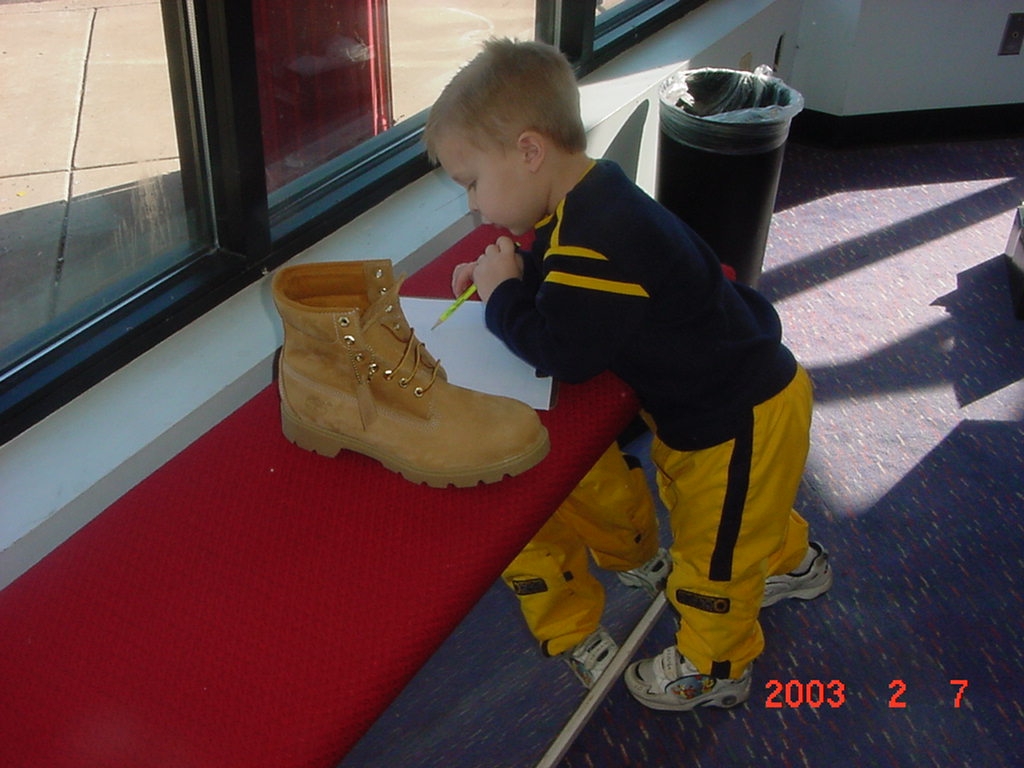 Projects That Power Young Minds
Judy Harris Helm
from Educational Leadership, September 2004 | Volume 62 | Number 1, special issue on Teaching for Meaning
This article can be purchased online from the journal for $3. Click here to go to the ASCD journal site for this issue to purchase and download.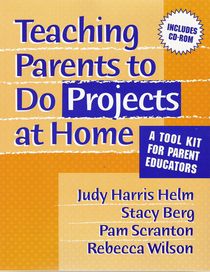 Tool Kit for Parent Educators has everything you need to teach parents how to do projects at home!
This exciting took kit will help you to teach parents and other caregivers how to use the project approach at home. A companion to Teaching Your Child to Love Learning: A Guide to Doing Projects at Home(below) this book with included CD-ROM provides everything needed to conduct a series of parent workshops or for use by home visitors or family literacy teachers. The Tool Kit book provides: • Sample agenda for workshops. • Task sheets for activities. • Handouts for participants. • Notes for Featured PowerPoint Presentations on the CD • Adaptations for specific populations. • Spanish version of handouts • A "Planning Journal" in Spanish & English The CD-ROM can be run on any PC. It is not necessary to have PowerPoint software to use it. The CD contains: • PowerPoint Presentations on the phases of a project • PowerPoint Presentations on how to topics • PowerPoint Presentations of the featured projects in the companion book to enable facilitators to share the projects in greater depth. • PowerPoint Presentations on additional family projects from diverse settings. PowerPoint Presentations may also be printed as transparencies and used on an overhead, or printed and put into notebooks to share informally with parents. Click here to order Teaching Parents to Do Projects at Home
Book on Projects for Parents!!! "Teaching Your Child To Love Learning: A Guide to Projects at Home"
The "project approach" has long been a tremendous tool for educators working with young children. This is not an activity book but a book about doing in-depth investigations about topics that interest your child and you. The project approach stimulates your child's curiosity, shows the advantages of learning academic skills such as reading, writing and math and helps you build a strong relationship with your child as you share the adventure of learning together. In this book, we have adapted the approach to show parents, grandparents and other caregivers how to do meaningful and exciting projects at home. Featuring many photos of children doing project work this book thoroughly explains the benefits to both you and your child of doing projects together. Ideas are given for transforming your home into a place to learn including guidance for collecting and storing materials, making time for projects, and documenting your child's work. Seven complete examples of at-home projects are shared. Chapters also show you how to coach your child to build skills for reading and writing, mathematical development, scientific thinking, and more. Direction is also provided for adapting the project approach for use in family child care centers, home schooling, and gifted education. Click here to order Teaching Your Child to Love Learning.

The Power of Projects: Meeting Contemporary Challenges in Early Childhood Classrooms-- Strategies and Solutions
Judy Harris Helm and Sallee Beneke (Editors)
This book shows how good project work can provide solutions to 5 key challenges in schools and centers today:overcoming the ill effects of poverty, moving young children towards literacy, responding to children's special needs, helping children learn a second language, and meeting standards effectively.Teachers share projects that demonstrate how the project approach provides a structure for classrooms which focuses teachers on children's learning.Includes practical strategies with examples to maximize the benefits of project work in classrooms where teachers face these challenges.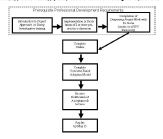 Windows on Learning: Documenting Young Children's Work
Judy Harris Helm, Sallee Beneke, and Kathy Steinmeimer Included in this books is the complete documentation of The Movie Theater Project in an urban prekindergarten program. The book decribes the documentation process. Documentation was studied in a number of early childhood programs.The result is a framework, collection system, and display method that works in U.S. schools. Methods are applicable to many different curriculum models, including thematic teaching and the project approach. Features extensive examples of children's and teachers' work.

Windows on Learning is also available in Chinese and Korean. Click here to request information on how to obtain these translations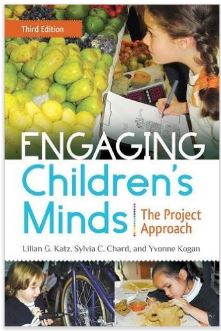 Engaging Children's Minds: The Project Approach, Second Edition
Lilian G. Katz and Sylvia C. Chard This is the classic book on the project approach revised since the the popular first edition was published in 1989. Katz and Chard discuss in great detail the philosophical, theoretical, and research bases of project work. The three typical phases of project work are presented and detailed suggestions for implementing each one are described. Using specific examples, this book clarifies and articulates the process and benefits of the project approach.


a href="http://www.amazon.com/exec/obidos/ASIN/1567505015/bestpractic03-20">Click here to order this book.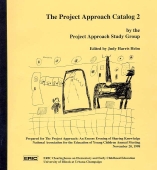 The Project Catalogs
Since 1996, on even years, a project sharing event occurs at the National Association for the Education of Young Children annual conferences. For many of these Project Catalogs were printed which describe each project exhibited. Articles by panel members are also included. These catalogs provided a wealth of advice on how to do projects for practitioners. The project catalogs are a good way to learn about a variety of topics and how they might progress in classrooms for children ages toddler through third grade. Some of these catalogs are available online for public access. Click links below to view the contents and articles of a few of these catalogs.


Click here to download the Project Catalog from the 2014 Evening of Sharing in Dallas

Click here to view the contents and articles of Catalog 1

Click here to view the contents and articles of Catalog 2

Click here to view the contents and articles of Catalog 3

Some sample articles from the catalogs:
Documenting Projects: For Beginners
Incorporating the Project Approach into a Traditional Curriculum
Notes from a Brainstorming Session of Teachers Beginning Project

This survey of project teachers from Catalog 3 can be accessed here:
Implementing the Project Approach: What Teachers Say
Online Journal Early Childhood Research and Practice ECRP
This online journal often includes excellent articles on project work which can be downloaded and shared with colleagues. It is published twice a year You can reach the ECRP site by clicking here.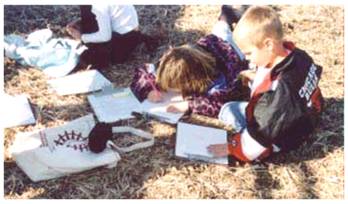 Article on Kindergarten Project
You can view an online project article about a combine project in a dual language kindergarten. The article includes, photos, children's work and video clips written by Rebecca Wilson, Best Practices Associate in Practice, by following this direct link:

The Combine Project: An Experience in a Dual-Language Classroom by Rebecca A. Wilson

The Combine Project is also available in Spanish.






Observation Drawing With Children: A Framework For Teachers
Nancy R. Smith and the Drawing Study Group, comprised of: Laraine Cicchetti, Margaret C. Clark, Carolee Fucigna, Barbara Gordon O"Connor, Barbara Halley, and Maragaret KennedyThis book offers teachers guidance in helping children develop the mental and physical abilities used in the discovery and creation of meaning through drawing by: Giving students extensive experience with materials,keeping in mind developmental guidelines,planning lessons with clearly defined objectives and in carefully crafted sequence, choosing objects suitable for the given age group and appropriate to lesson objectives, fostering aesthetic qualities, and motivating and responding to children as they draw.


| Documentation in Projects | Incorporating Project | New to Project Work | Projects Standards | What Teachers Say | Family Project Book | Teaching Parents |

---
| Project Approach Resources | Reggio Emilia Resources | Early Childhood Education | Books by Judy Harris Helm | Resources on Standards Early Childhood | Assessment Materials | Resources Toddlers | Documenting Children's Learning | Windows Translations | Young Investigators Translations |
---
| Workshops Keynotes | Books Resources | Consultation Services | Great Links |
---
| Return Home | Our Philosophy | What's New | Services Resources | Contact Us | Download Page |